…with thousand years of history!
Edipsos (Aedipsos) city is the most famous spa resort in Greece known since ancient times. It is mentioned in Aristotle's "Meteorologika" and it was a favorite Roman Emperor destination.
Since then many centuries have passed but Edipsos is still famous due to at least 80 healing water springs with temperatures ranging from 28 to 86 Celsius degrees. Edipsos springs are ideal for curing a variety of diseases such as rheumatoid arthritis, slipped disk, gynecological affections and many other.
As a result, Edipsos visitors can take advantage of hydrotherapy clinics that function for many decades now in modern and sometimes luxurious hotels.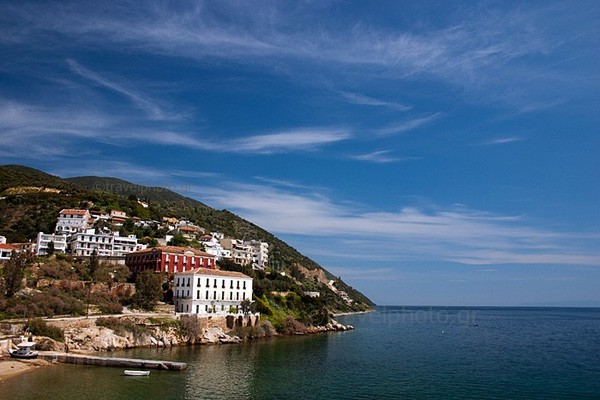 Edipsos location
Edipsos is also privileged by its geographical location since it is on the west side of North Evoia island, a place full of forests and small picturesque beaches on its west side and long wild ones on the east side of the Aegean sea.
Loutra Edipsou
Coastal Edipsos, also called Loutra Edipsou, is the most touristic and interesting point to visit. It is full of cafeterias and tavernas by the sea and ideal for romantic walks under large eucalyptus trees.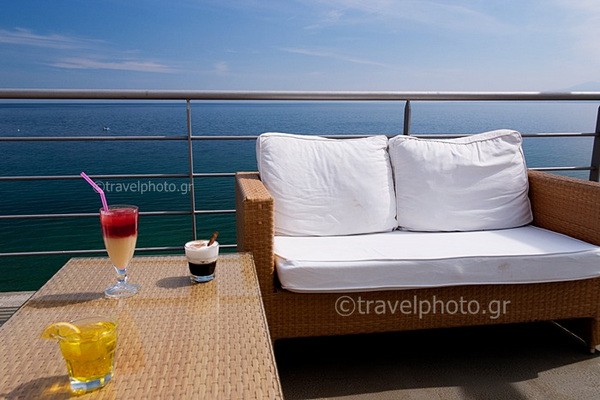 Edipsos has the infrastructure to accommodate most people from all age groups and habits or tastes for spending their holidays. It is a spa resort for the many since visitors and tourists can discover the calm or the noisy side of Edipsos depending on what they want.
Access and distances to Edipsos city
You may reach Edipsos in three different ways:
By the port of Arkitsa on Central Greece side, opposite of Edipsos. It is a very short boat trip (around 50 minutes). Arkitsa is located 150 km north of Athens and it will take you 1:30′ to 2 hours to reach it by car.
Through Chalkida city (the capital of Evoia island prefecture). You will need 2-2:30 hours. It is a curvy route, sometimes pretty tiring, but you will have the chance to see some exciting north Evia landscapes like Kireas river and its wooden small bridges.
If you come from North Greece or Thessaly, you may reach Edipsos by the small port at Glyfa village (Magnesia prefecture) with a small bot that will take you to the fishing village of Agiokampos in North Evia. From there you are only 15 minutes away from Edipsos.
Photos from Edipsos
Edipsos map