Aerial photos from my flights (commercial flights with Alitalia, Swiss, Aegean and Olympic and British airways) in Europe and Greece (Dodecanese islands).
All aerial images are taken over Greek territory and islands behind my usually foggy, dusty and generally dirty window. Using a paper tissue can slightly help but i always use it in order to delude my self for being ready to shoot clear sharp photos…
Nevertheless i usually get decent results that above all are useful to remind my some of the amazing moments behind my airplane's window where i 've discovered familiar places already visited from close distance, now from some thousand meters away!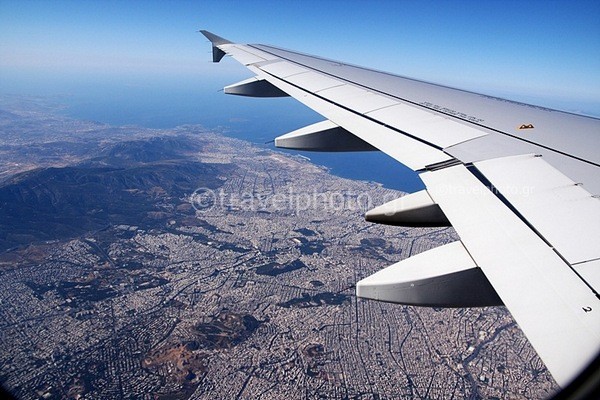 Large forests in mountain slopes in which i have driven one or tow hours are now a small part of my horizon while the perfect view to mountain top of Helmos mountain in Peloponnese reminds me the cold and foggy day i tried to reach it unsuccessfully with my friends through a severe snowstorm.


Images are from many Greek areas like the islands of Corfu and Rhodes, the mountains of Parnassos, Zireia, Helmos, Giona etc, the city of Athens and Attica prefecture, Nafpaktos, Patra, Agrinio and Ioannina city, Vikos gorge and many more. View our images and maybe next time you'll pay more attention to your tiny window and hopefully not your book.
Aerial photos from Athens and Attica prefecture
Aerial photos from Greece