↓ View all photos || Area map ↓ Get direction info by clicking on the red symbol.
Kastanitsa village is a beautiful village located on Parnonas mountain slopes, in North Kinouria area, Arcadia prefecture.
It is considered one of the most traditional settlements in not only in Arcadia but in Peloponnese as well.
[Continue to text] or view photos below.
UPDATE: The annual chestnut festival with 32 years of life, will take place on the Sat. 31 October 2015.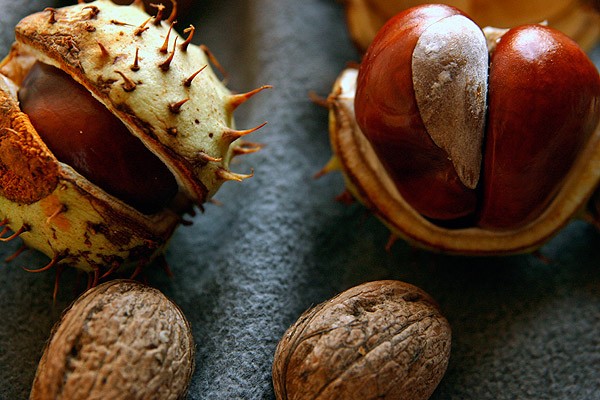 Photos from Kastanitsa village
Return to
Kastanitsa village photos
||
Map.
with access information by clicking on the map's blue symbol.
It is build on 850 meters altitude on a hill with a small castle on its top. From there the view to Kastanitsa and Parnonas mountain is impressive while the whitewashed big houses with the gray stone roofs contrast against the intense green color of the mountain slopes. Kastanitsa's name comes from the plentiful chestnut trees that dominate the area. It is not long ago when annual chestnut production and gathering reached 500 tons and even today chestnut derivatives are still famous for the quality and the taste the give.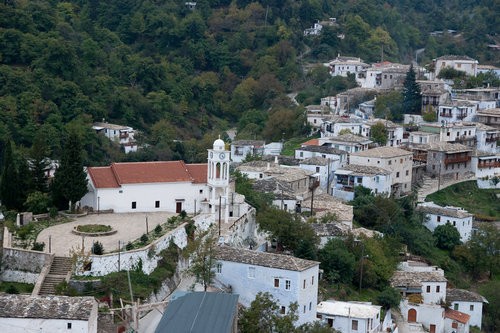 If you plan to visit Kastanitsa it is recommended to do it during the last October weekend and the annual 3-day chestnut festival that started back in the the 18th century!

Access to Kastanitsa
Reaching Kastanitsa village is easy and you have to pass through Argos city, Astros Kinourias and Agios Andreas village where you will see a sign for Kastanitsa village. (more info by pressing the red sign on the map.)
Distances to Kastanitsa village
To reach Kastanitsa from Athens you have to travel around 200 km while from Nafplio distance is only 62 km. Finally, Kastanitsa is around 65 km away from the capital of Arkadia prefecture, Tripoli city.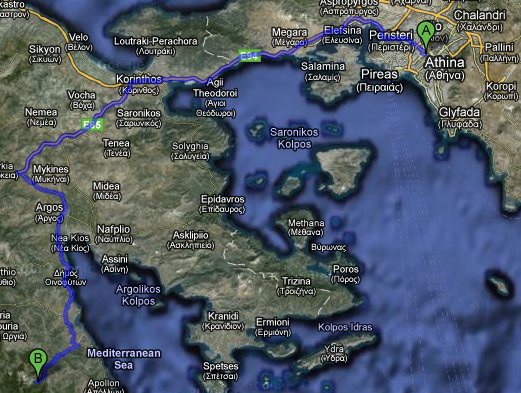 Return to Kastanitsa village photos
Kastanitsa map