A few days ago Mr. Vassilakis contacted travelphoto.gr to congratulate us on the effort we make as well as to say a few words about the effort he has made with his family when they made the big decision to leave Athens.


Specifically, they moved to the beautiful Kapesovo in Zagorohoria and decided to take over and renovate the community's traditional cafe, turning it into a warm and welcoming place in one of the most beautiful villages in Zagori.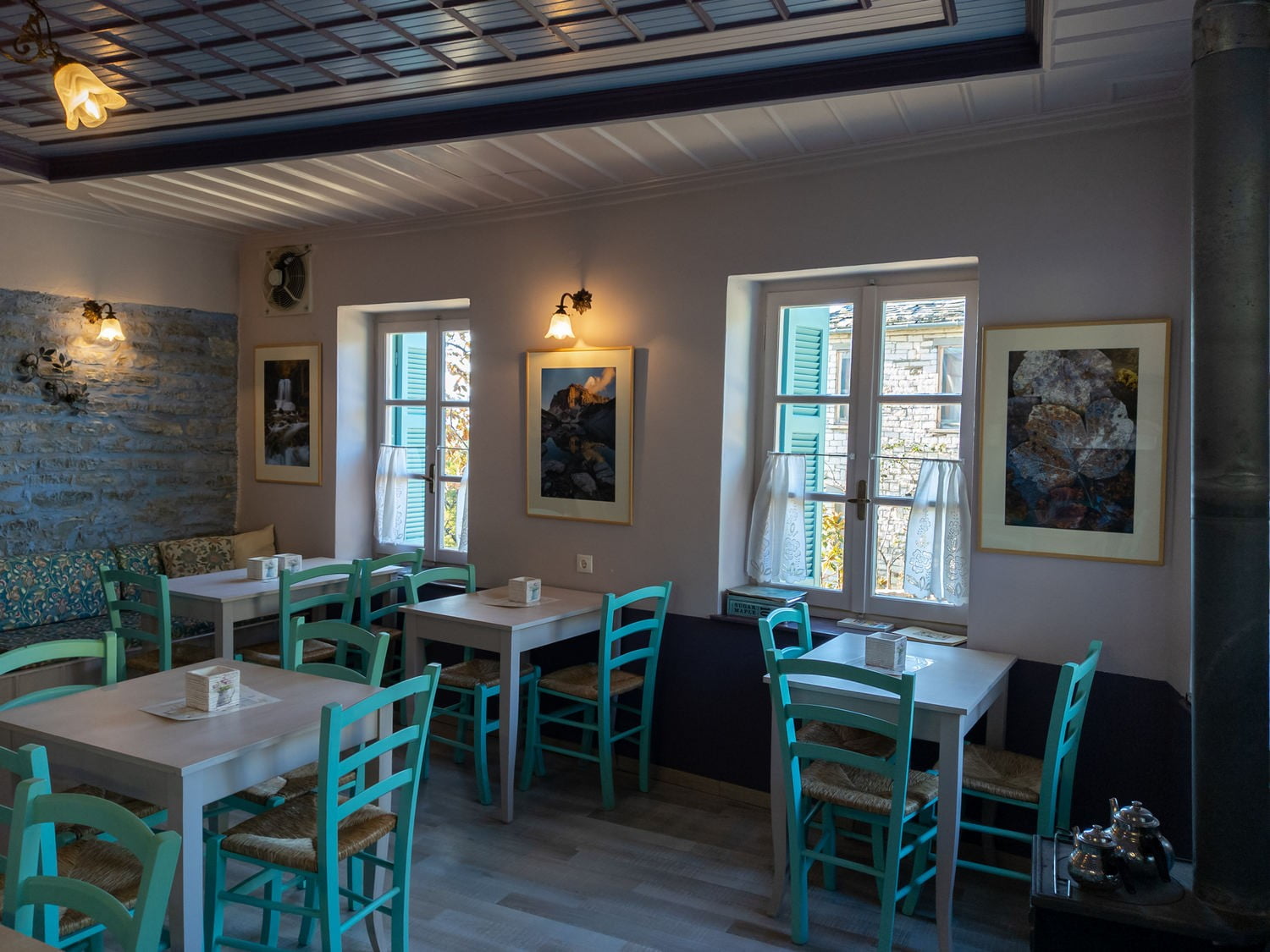 Kapesovo is built with traditional Zagorian architecture, and in addition to hot coffee and delicious delicacies at the Mezaria café, you can stroll through its narrow cobblestone streets and visit the church of Agios Nikolaos, 1793.
Let us remind you that Kapesovo is within walking distance of the unique Vikos canyon, and from there you can walk to the famous 'Skala Vradetou' which takes you to the homonymous village.
Regarding the traditional café 'Mezaria', we will tell you a few words as mr. Vasilakis transferred to us.
So, in Mezaria cafe you will find mostly handmade sweets and appetizers that have raw materials as products from local producers. Many of the sweets, such as traditional cheese pie, chocolate pie and ravioli are made exclusively by Mr. Vassilakis' mother. In addition, you will find exquisite tsipouro meze such as pork chop and spetsofai, as well as various other accompaniments such as galotyri, fried talagani, rustic salad and sausages (appetite!).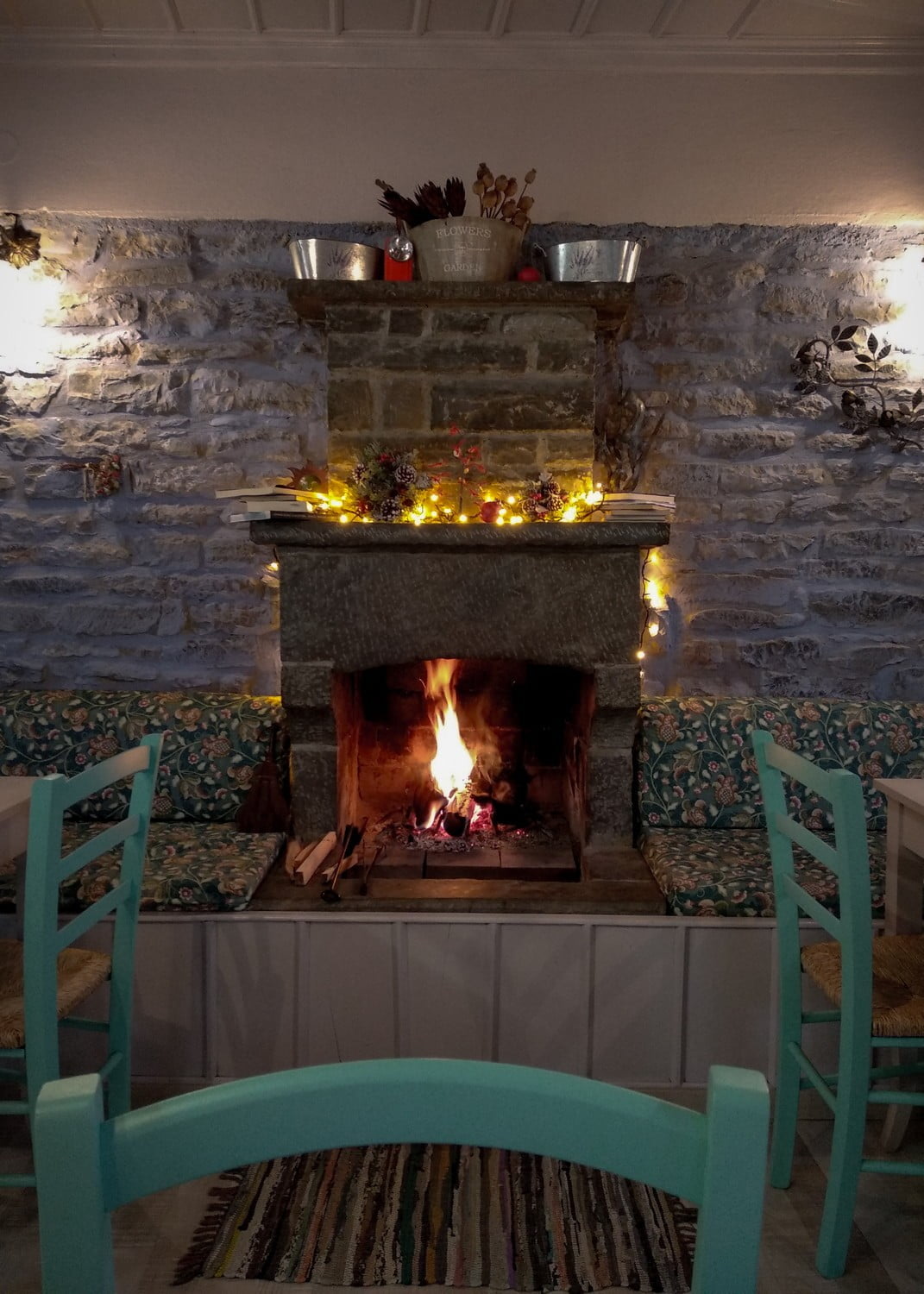 The difference to the business that is worth emphasizing is that the music that is emphasized has something of a 20s, 30s, old jazz, light blues style depending on the time and mood. So in the summer one can cool down under the plane trees listening to Nat King Cole while in the winter he can enjoy a hot chocolate next to the lit fireplace or vintage wood-burning stove while snowing outside, relaxing with music and reading some of the books of famous authors who decorate the fireplace. Too much fun can be heard and no clarinet. (probably depending on the tsipouro than I understood :))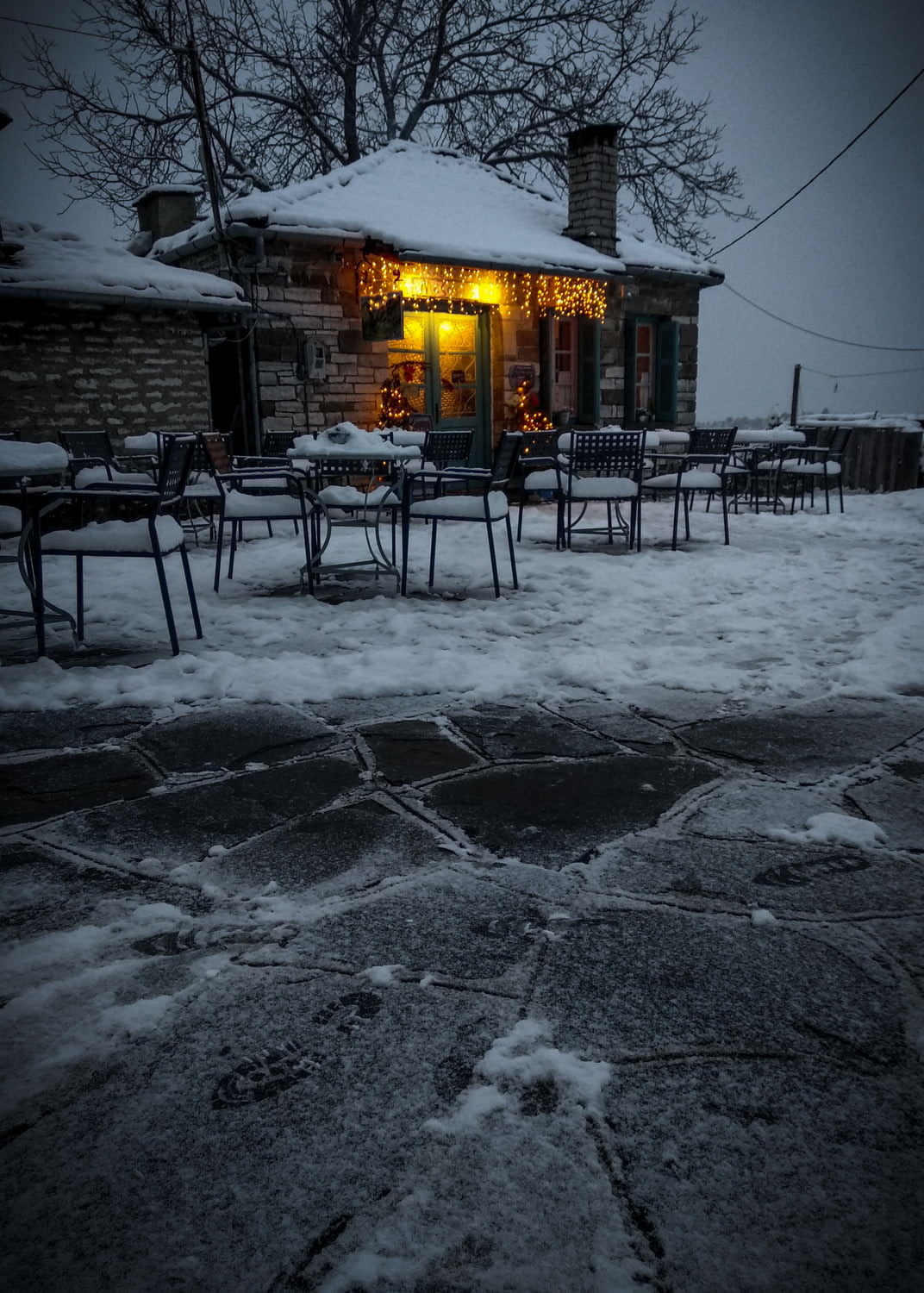 The paintings inside are photographs of Mr. Vassilakis, since his main occupation is landscape photographer.
Article photos: Konstantinos Vassilakis