Photos are divided into three geographical locations
South Evia beaches are a favorite weekend destination since they are all located in a relatively short distance to Athens. Aegean side beaches are hit by usually tall waves due to strong north winds, yet they are the best solution in south wind weather conditions because of the amazing calm sea and the beautiful landscapes you will see on your way there.
Access South Evia island
View ferry boat time schedule from Rafina το Marmari from the official Rafina's port website.
On the contrary, South Evoikos beaches are usually very calm, even with north winds (with Megali Ammos being the exception) and most people prefer them since they are easily accessed. Paximada beaches, although very close to Karistos city, are a good choice for those looking for nice water, isolation and no waves.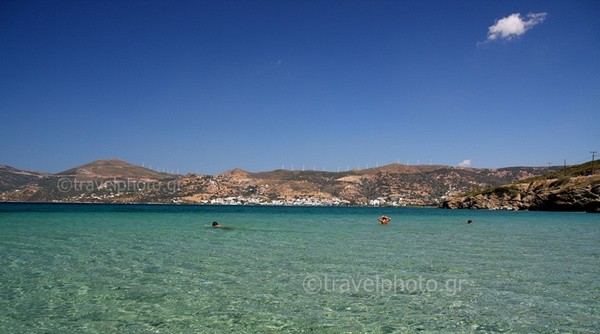 South Evoikos beaches and Paximada are located close to Marmari village (1 hour boat trip from Rafina's port) with the exception of Almiropotamos which you may reach from Stira (or Styra) village (45 minutes from Agia Marina port). Aegean side beaches are again closer to Marmari with the exception of Mesoxoria/Tsakaioi beaches which are closer to Stira village.
Megali Ammos beach in Marmari is considered to be surfers paradise because of strong winds, low wave and the narrow sea passage between the beach and Mikros Petalios island. If you go there and weather conditions are suitable for surf, you will see many European surfers who based on wind predictions and arrive there on the night before!
South Evia hotels
View available hotels at Marmari,
Karistos or Nea Stira.
View map with photo locations and directions (press on any red symbol)

South Evia beaches, Aegean side.
South Evia beaches, Kavo Doro area
Some of the most beautiful beaches can be found in the remote area after Karystos city, the one called Kavo Doro or Kafireas cape. Accessing these beaches is not easy as most of them are either accessible only by sea or after driving in dirt roads and walking.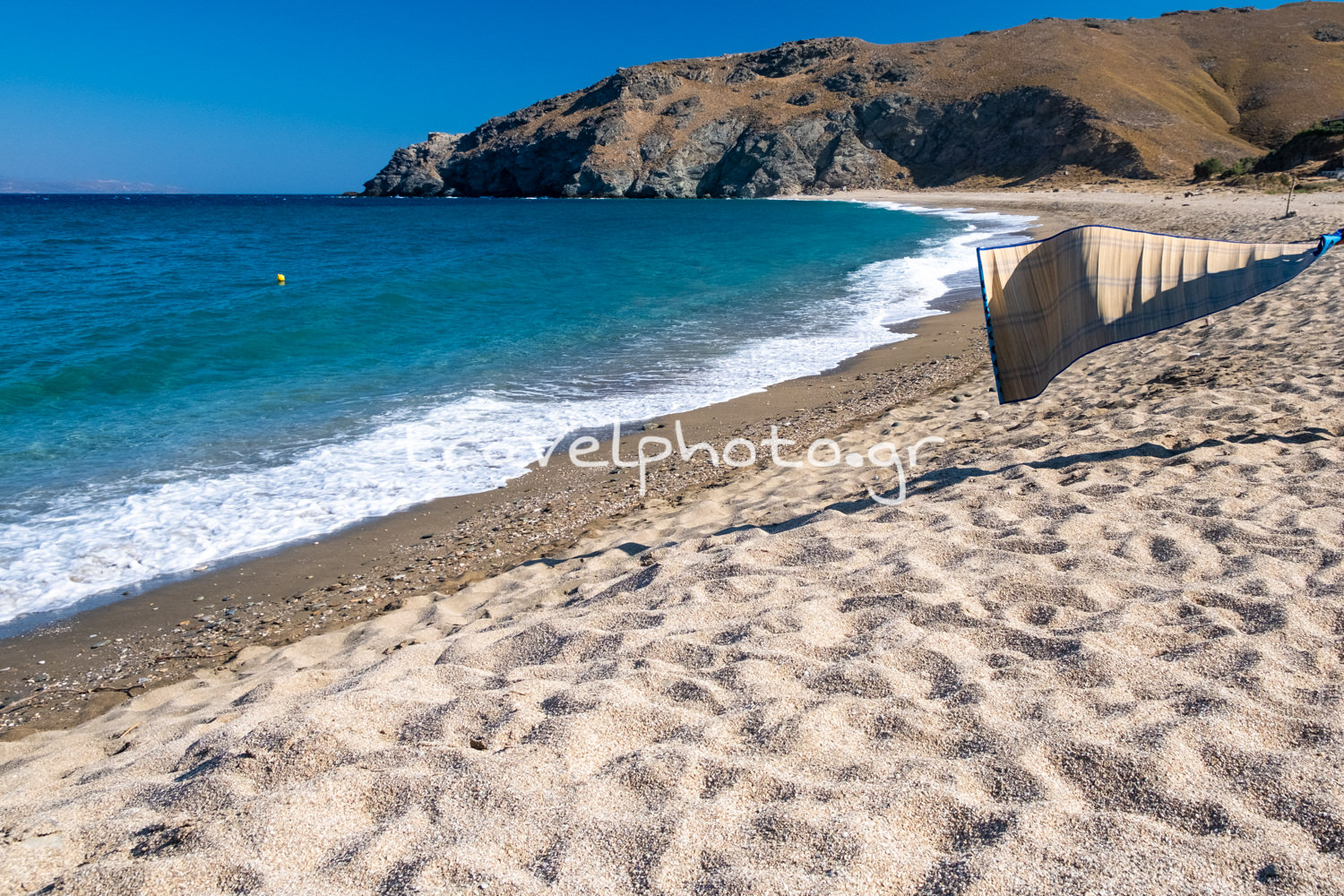 With the exception of Potami beach, it will take you around 45 minutes driving from Karystos city, most are found in remote areas where you can enjoy the sea and the amazing natural surroundings full of small streams and waterfalls far away from human civilization (with the exception of wind turbines that recently were, and still are, installed all over the area of South Evia).
South Evia beaches, South Evoikos bay.
South Evia beaches, Paximada area in Karistos bay.
You will find more info and photos from beaches in Karistos area at our article "Karistos beaches"
text / photos: Yiannis Tsouratzis
Return to photo section
Map with beach locations
Press on any red symbol for "hot to get" directions.