If you want to get a feeling of how the cosmopolitan and crowded with tourists Santorini might have looked like back in the 50's or 60's then your best chance is by visiting the small island of Thirassia.
Thirassia is located very close to the small coastal port of Ammoudi, right under the picturesque village of Oia (Ia) in the north part of Santorini island. By there you take a small boat to take you to Thirassia and one of its ports called Riva. From Riva the best way to get to the Chora or Thirassia's capital is by taking the public bus that will take you to the small settlement of Manolas (Μανωλάς in Greek).
Manolas village
When you arrive there the best thing to do is to just walk around its small alleys and enjoys the old village's traditional character which has remained intact from massive tourism and of course the majestic view to the volcanic small island of Nea Kammeni and the island of Santorini. If you feel hungry there are a couple of tavernas, we tried one with an amazing view and delicious food, or find one or two cafes that may open depending the time and the season of your visit.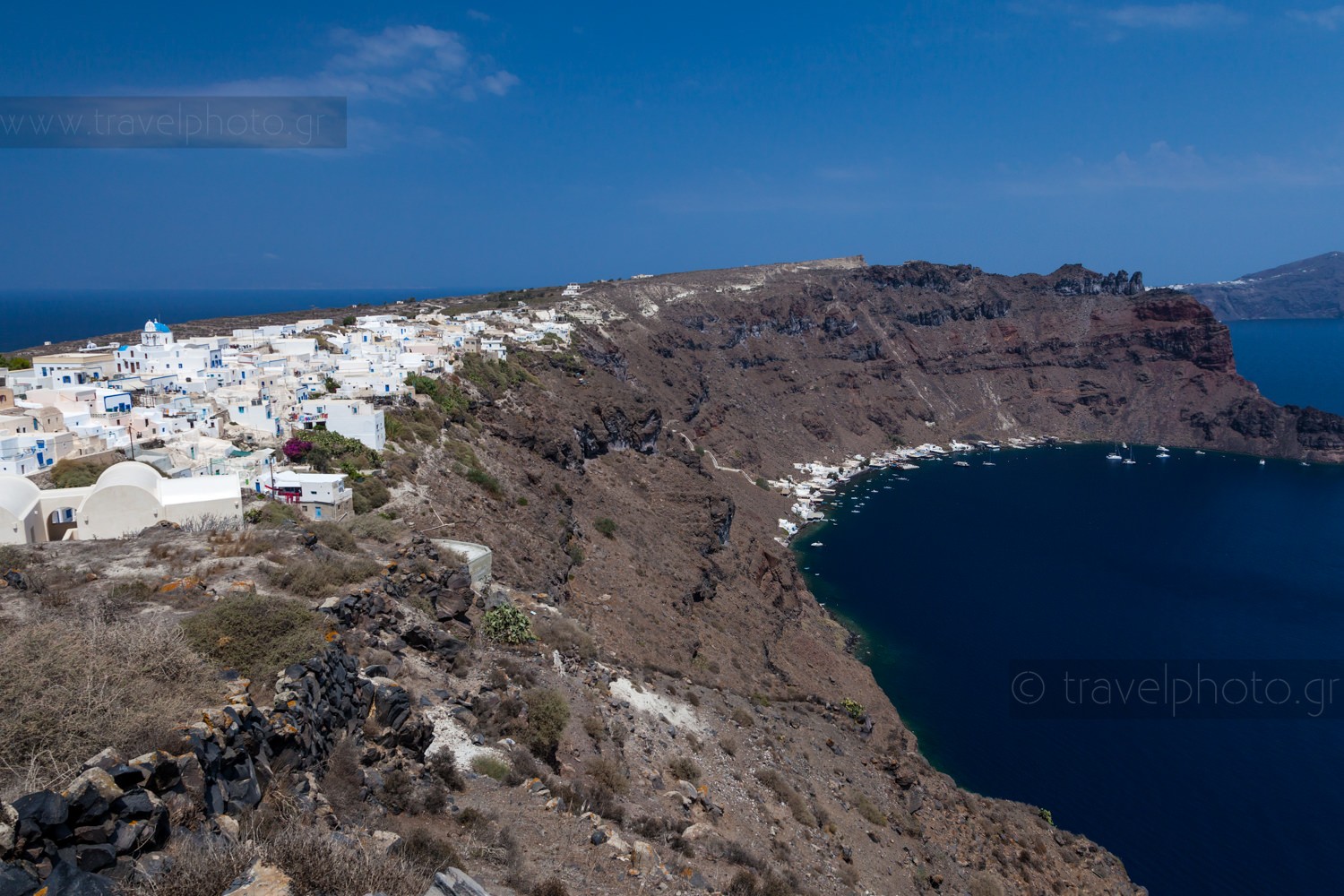 On our way back to Santorini
The best way to return back to Santorini island is now by following the paved narrow pedestrian path all the way to Thirassia's second small port called Korfos. At Korfos we suggest to take a dive in the perfect clear dark waters of Santorini's sea and if you feel hungry again enjoy some fish on the handful tavernas placed by the seaside.
Take the boat back to Ammoudi and enjoy the way Santorini looks like from the sea level while the village of Oia gets closer and closer offering some unique photo opportunities.
Photos from Thirassia island
Map